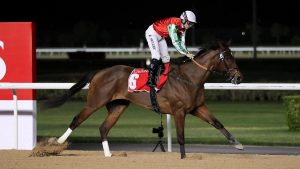 Horse racing is one of the sports that is universally present – from Asia to America, all countries have had horse racing in one form or the other during its history. But the question that bothers many people is how big of a difference there is in modern horse racing nowadays? Are there major differences between the sport and how important are these distinctions?
The biggest difference maybe is that in most of the world, horse racing is done with jockeys – and the jockeys have to remain on the horse if they want to finish the race. There are very few races in the world where it is important that horse passes the finishing line, with or without the jockey, and one of those is in Palio in Italy. In all the others, the jockey has to be on the horse – there is a story of the race at Belmont where the jockey died during the race, but since he remained on the horse, the horse still won the race. Crazy, right?
However, as far as the other specificities go, mostly everything is the same. Some race types are more popular in one country or the other, but there are no important differences in the rules, except for the age of the horses that are racing.
In Europe, however, the most popular track surface is turf. In North America and in Asia, the most popular surface tends to be dirt, even some synthetic surfaces like Polytrack. Of course, this is true if we are talking about flat racing. For other versions, different surfaces are popular.
One of the biggest differences nowadays can actually be seen in the crowds that visit the hippodrome! At the present moment, in most of the western hemisphere, the popularity is average, as horse racing is never in top three sports. However, in Hong Kong, incredibly large amounts of people flock at the hippodrome to watch the races. To help you understand the popularity in more familiar terms, horse racing in Hong Kong is similar to football in Europe – so a jockey and a horse can be as popular as Cristiano Ronaldo in Europe! At certain moments, there are even fangirls chasing after the jockeys who win after the races! That might make you think jockeys earn a lot of money, but that's true only if they win!
What differs, in addition to previously mentioned things, is the type of betting allowed on horse racing! For example, pari-mutuel betting is still not allowed in some parts of the world, like in the United Arab Emirates. In other countries, it is allowed to make bets even off the site – like in Hong Kong. You can even bet with overseas bookmakers!