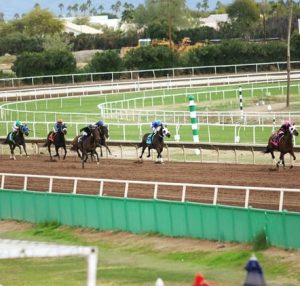 Horse racing is a very specific sport in which horses often gallop over a race track, ridden by a jockey, with hopes of victory. It has been around for a very long time and is considered to be one of the most prestigious sports. It is expensive and thoroughbred horses are often worth more than a jockey is, unless they have reached the status of greatness. 
Horse racing is also very close to betting, often going hand in hand. Today, bettors use the internet more than they would traditional bookmakers, making use of a Betting Bonus Code to make the most of their money.
There have been and still are, some great jockeys of horse racing. Here are the best of them.
Ruby Walsh
Born in 1979, Ruby Walsh is an Irish rider and champion, best known for having the most Cheltenham victories. He was a top jockey at the festival 11 times. He retired in 2019, after a long and very successful career. 
Russel Baze
Russel Baze is a retired Canadian professional horse racer, and while he might not be as famous as people would like him to be, there isn't a racer with more victories in general, than him. Having won over 13000 races, he is sitting at the top, comfortably.
Sir Tony McCoy
When you get a Sir in front of your name, you know that you have done something great for Great Britain. Born an Irishmen, Tony McCoy is one of the best National Hunt races, which is in other words, a race with fences and ditches and lots of jumping.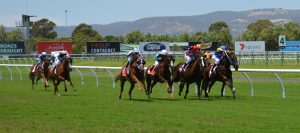 Laffit Pincay
Born in 1946, this man is a legend of the horse racing scene of the 1970s. He won the Breeders' Cup 7 times and has 9530 career wins. He is the second man with the most wins, second only to Russel Baze.
Frankie Dettori
Born in Italy, Dettori is champion with 3000 career wins and over 250 wins of Grade 1 races. Dettori has 6 Prix de l'Arc de Triomphe victories on his shelf. 
Mike E. Smith
Do you think that you are too old to be great at something? Mike disagrees. At the age of 52, in 2018, he won the US Triple Crown. This by itself is an amazing feat, not to mention his many career victories, 5559 of them, to be precise. 
Sir Gordon Richards
Another Sir, another 4870 victories. Born in 1904, Richards had a very successful career, and was champion 26 times. 
John R. Velazquez
Born in Puerto Rico, Velazquez has 6165 career victories and 16 of them are Breeders' Cup victories. He is still competing and is eager to win more.
Lester Piggot
Lester Piggot was born in 1935 and is famous for having both success in Britain and internationally. He also holds a plethora of records, some of which are still unbroken.
Bill Shoemaker
He is known for winning lots of races, but most famously winning the US Triple Crown 11 times, albeit never in a single season.
These are the world's best jockeys.