Bicycle racing is an Olympic sport and quite the popular one in fact. It has widespread popularity in Europe, especially in countries like Belgium, Denmark, France, and Spain.
Belgium
Cycling is incredibly popular in Belgium where a number of important cycling races are held. The sport is governed by the Royal Belgian Cycling League. The best Belgian cyclist of all time is Eddy Merckx and he has won the Tour de France five times along with Giro d'Italia five times, and one Vualeta a Espana. The "Cannibal", has a huge list of accolades and it would take a while just to name them all. But being the best Belgian says a lot because the Belgians have been one of the most successful nations to compete in the sports since its inception. Likewise they host one of the oldest races from Liege-Bastogne-Liege, first held in 1892.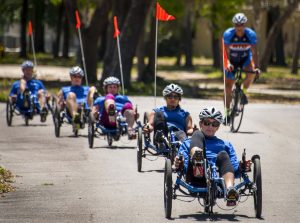 Denmark
Cycling is extremely popular in Denmark and it is considered to be one of the best cyclist-friendly countries due the infrastructure in place and the flat land. The sport of cycling has received some bad press in recent years due to doping scandals. Although, there has been negative press the sport has not lost its popularity in the slightest in the country. One of the most successful Danes to ride the bike has been Thorvald Ellegaard who won six sprint titles, three European titles, and twenty-four Danish titles.
France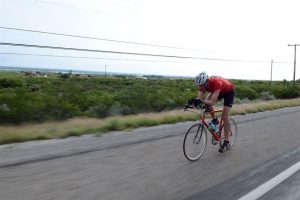 Every July, lasting three weeks, France hosts the Tour de France. It is one of three of the most prestigious grand tours. Attracting over twelve million people and is therefore one of the most popular cycling events around. France has won their own event thirty-six times in the history of the event. The gruelling 3,500 kilometre race varies its course from year to year but almost always ends at the Champs-Elysees in Paris. The very first winner of the French event was French himself by the name of Maurice Garin. Sharing the place for five Tour de France wins are between Jacques Anquetil, Eddy Merckx, Bernard Hinault, and Miguel Indurain. Both Jacques and Bernard are French competitors.  
Spain
Around 20% of Spanish people list cycling as their main mode of transportation and the country does have some cycling infrastructure put in place to make it easier and safer for cyclists to move about. The Tour of Spain is one of the most important cycling events in the world. Miguel Indurain is Spain's most gifted cyclist winning the Tour de France five times. Miguel's physique earned him his nickname "Miguelon" or "Big Michael" because he was 1.88m and weighed 80kg. His hour record, achieved in 1994, was a whopping 53.040km.